FONTE
by Christian Haas
FONTE is an impressive lighting object by Christian Haas, which emphasizes the harmonious round form and the solid materiality of glossy ceramic. The handmade table light is characterized by the imposing lampshade, which gives the design presence and inside which the dimmable light source is located. This illuminates the extraordinary lighting object up and down thus creating an individual atmosphere with its soft glow. The elegant table light FONTE carries Christian Haas' distinct design language and is available in different ceramic colours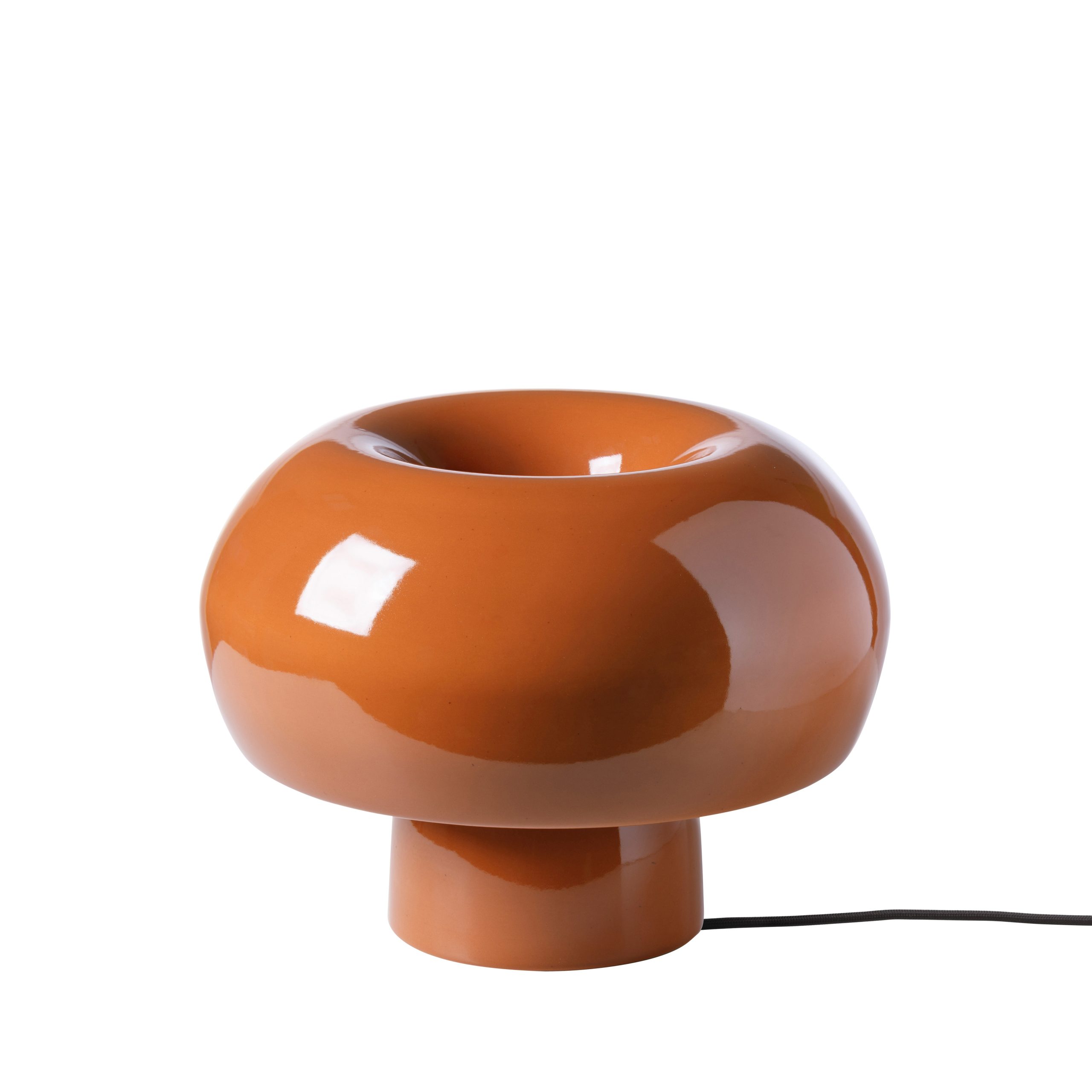 Designer
Material
Dimensions
Downloads
Christian Haas
Christian Haas, born in Germany in 1974, established his studio in 2000. The industrial designer creates products through multiple disciplines - from furniture and lighting to porcelain, glassware and accessories. His design for renowned brands merge simplicity and elegance. Christian Haas' sense of aesthetics is driven by the harmony between sobriety, usefulness, emotionality, longevity and uniqueness. His wide-ranging activities mean he also develops interior designs for international brands and for companies in the automotive, fashion and lifestyle segments. His works were honoured with awards like the Red Dot Design Award and the Elle Decoration International Design Award. Since 2015 Christian Haas lives and works in Porto, Portugal.
Table light
Ceramic: Powder, gloss
Ceramic: Caramel brown, gloss
Ceramic: Cypress green, gloss
Ceramic: Graphite grey, gloss
All dimensions are in the unit millimeters.